work
Rombo-Dune [ortensia]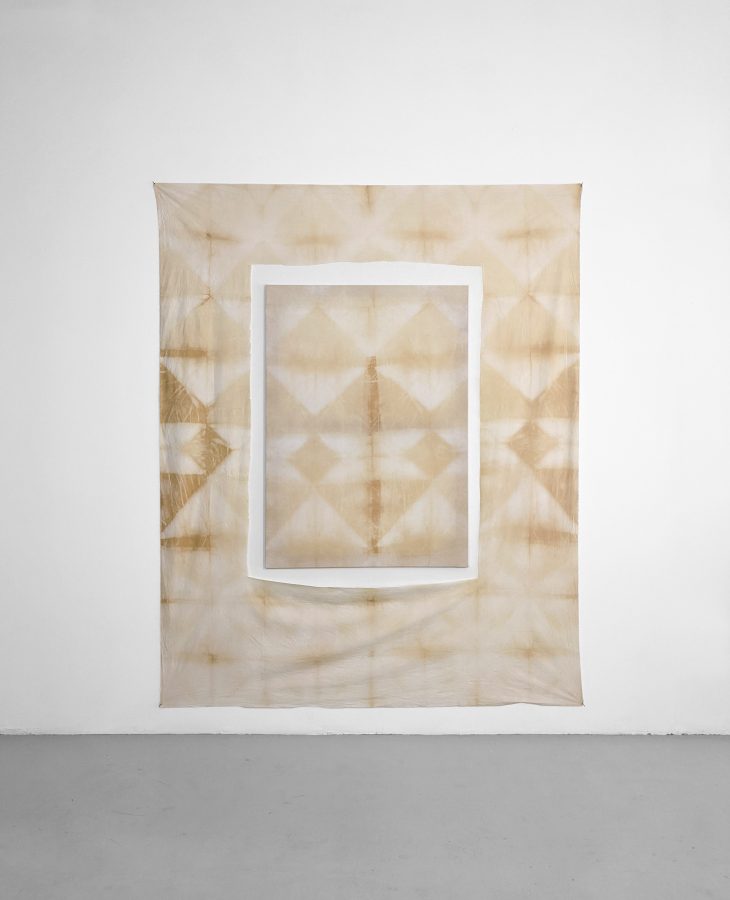 natural dye on organic cotton and reused wooden stretcher.
The work is part of "Organic Pictures" a project started in 2016 and consisting of works on canvas made with the lowest possible environmental impact, starting from natural materials collected from wild and alimurgic plants. The images are made with an ecological printing technique that makes it possible to permanently transfer onto canvas the pigments of botanical materials like leaves, roots, fruit, vegetables, berries, etc. The fabrics utilized are made with vegetable fibers like cotton and linen, while the stretchers are in spruce from areas of certified reforestation, or in recycled materials.
Every part of these works is assigned the same importance and is treated in the same way, even those not visible to the viewer. As a result, the works are small ecosystems inside which my role as an artist is marginal; I simply arrange the organic material on the canvas. Every other characteristic of the work is determined by the natural substances themselves.