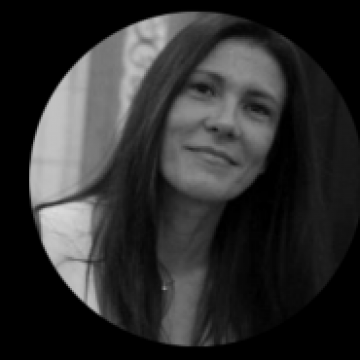 Living and working in São Paulo, I develop my work  within my latest research in cognitive semiotics that explores any type of change becoming evident and predominant characteristicst of the work. The lines  draw my gaze through sculptures, painting, installations and vidéos. The leitmotif is the human being and its issues in the contemporary times, whah involves our transformative societies.

Summarized Résumé
Luciane Chermann
Instagran @lucianechermann
 
Psychologist with Master in Semiotics, PhD in Sciences and Post doctorate in Cognitive Sciences with the research « Semiotics in the art of drawing « .
 
 
 
Additional formation
 
2019 - Marble sculpture at the "Accademia di belle arti di Carrara"
2019 - Sculpture at the "Florence Academy of art". Florence – Italy.
2016 - Anatomy of "Portrait" with Sarah Simblet and Eleanor Crook - Ruskin School of Art - University of Oxford. Oxford – England.
2013 – Morphology and drawing at École National de beaux arts de Paris.